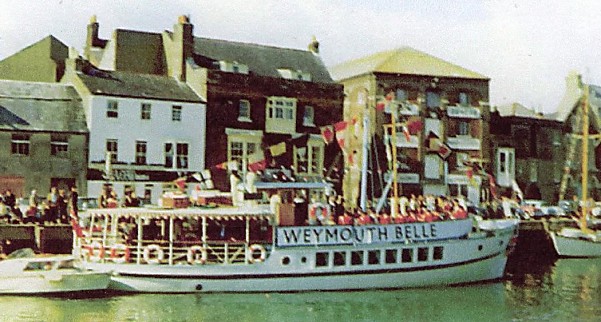 The Cromarty Archive
Weymouth Belle aka Souters Lass
Alan says "This photo was kindly given to me by Freda Rapson and it shows Fred Newton's Weymouth Belle before he renamed her Souters Lass circa 1974. Can you tell me where this is? I was also wondering why she became Souters and not Sutors Lass"
The Souters Lass carried workers from Cromarty to Nigg in the late 70s, early 80s.
picture #53
shows her in the harbour.
Picture added on 31 July 2006
Comments: