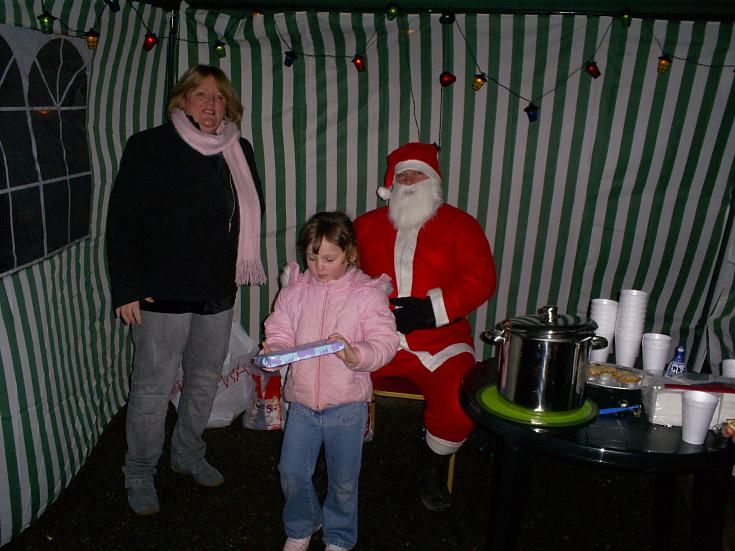 The Cromarty Archive
Santa at Townlands Park - 2006
The Townlands Park Committee decided that they would organise a 'Santa's Grotto for all children living in Townlands under the age of 16. They all received a present each and there was mulled wine and mince pies for the parents. The committee is run by Carol Maclean, Kathleen Noble, Nora Watson and Sarah Whyte.
Amongst the children there were Natalie Murray, Abby Lewis, Rhys, Antonia, Nathan Urquhart, Cassey, Jena Whyte, Dean Mackay, Emily, Gary and Jamie Kelly. They looked fantastic. It was a lovely idea and much appreciated by myself and the other parents that were there.
Thanks to Neil Urquhart who helped to make sure Santa could be there!
Picture added on 07 February 2007
Comments: