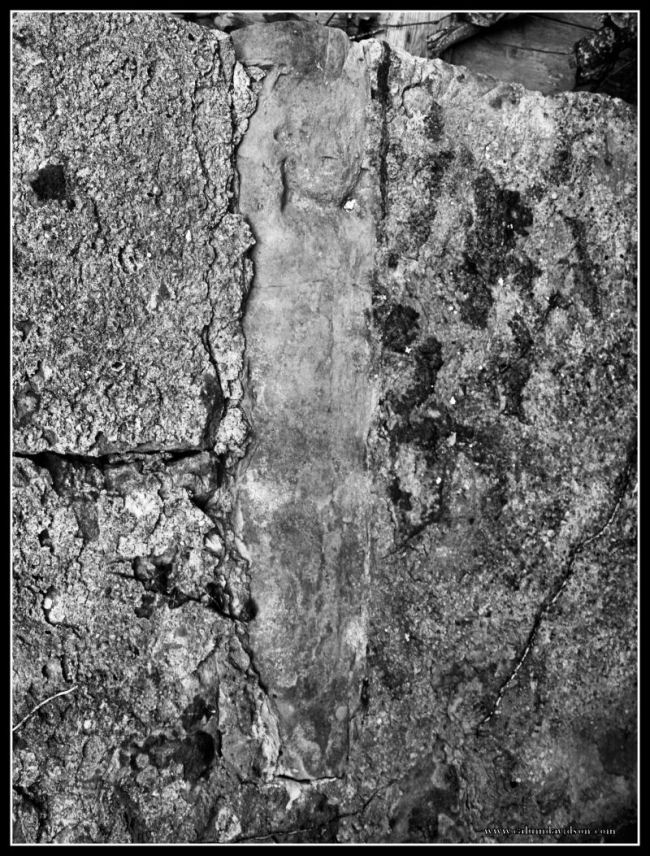 The Cromarty Archive
The mermaid
The recently re-discovered carving of a mermaid, now built into the East Kirk wall. This picture has been rotated 90 degrees.
As always the find and research was undertaken by Dr David Alston.
The full story was in last weeks Ross-shire, as it appears that an early manuscript of Miller's "Scenes and legends" has been discovered, with several stories that never made it to the popular editions. One tale talks about a mermaid haunting the burn - by burnside - and then appearing in a dream saying that she would only find peace if a likeness of her was placed by the burn.
It would seem that this carving of a mermaid was part of a bridge over the burn - possibly 17th C - that was demolished and the stone used in the extension to the East Kirk wall. The location of the stone is in the Miller manuscript, but its very difficult to see unless its pointed out. Once it it has been its pretty obvious.
As David points out its remarkable that the stone, the story and its location have been completely forgotten.
The Photo has been processed to bring out the contrast and details.
Picture added on 05 October 2007