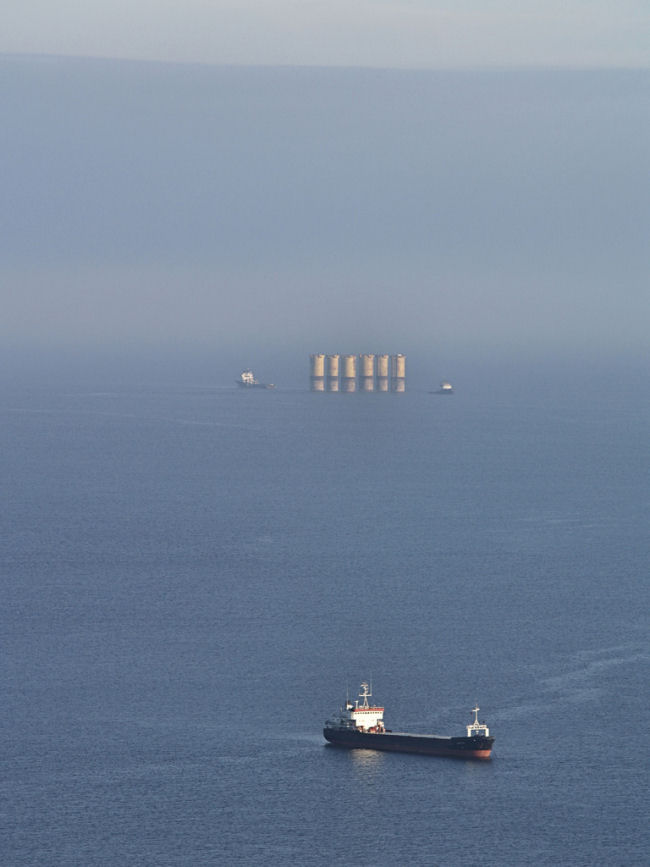 The Cromarty Archive
The Hutton TLP in the Moray Firth
Bit of a ship spotters one, but here is the Hull of the Hutton TLP (Tension leg Platform) on route from Murmansk to Cadiz. Many folk will remember it as it was built at Nigg in 1984, and also for the industrial relations issues around some of the working conditions within the Hull in hot weather.
She lost a tow chain north of Shetland, which was then fixed, but the tugs seem to have lost time and fuel, so they appear to have diverted to the Firth to Bunker.
According to the Port Authority, the TLP will not be entering the firth though, she is staying out side whilst the tugs will take it in turns to fuel, I assume.
The ship in the Foreground is the Rumanian vessel, Shecksna, at anchor.
Picture added on 01 January 2009
Comments: