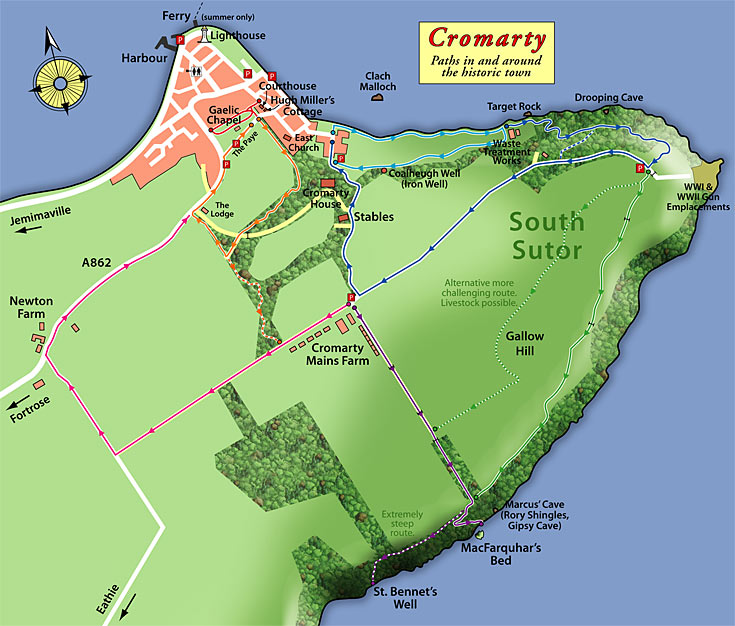 The Cromarty Archive
Cromarty Paths Network - your right to roam
You might not know that the freedom to roam (protected by the Land Reform Act of 2003) extends to private estates. This means that Cromarty residents and visitors to the town are able to enjoy the network of paths through the grounds and lovely woods of the Cromarty Estate which provide easy access whilst protecting the privacy of the residents of the house itself.
The map above illustrates some of the routes available, and a larger version is available for download and printing by clicking on the 'Large Version' button below the picture. Cromarty Paths leaflets are also available for a small fee from most local shops and centres.
The traditional and long held belief in our right to enjoy walking in privately owned countryside in Scotland is now protected by law, but there are still some rare landowners who occasionally attempt to obstruct this. The best way to keep paths open for all is for everyone to use them as often as they can, so get out there and enjoy the woods and hills.
If you'd like more information about your rights and responsibilities in the countryside, and those of landowners, you can
download the Access Code
from the Scottish Outdoor Access site.
Picture added on 29 May 2009