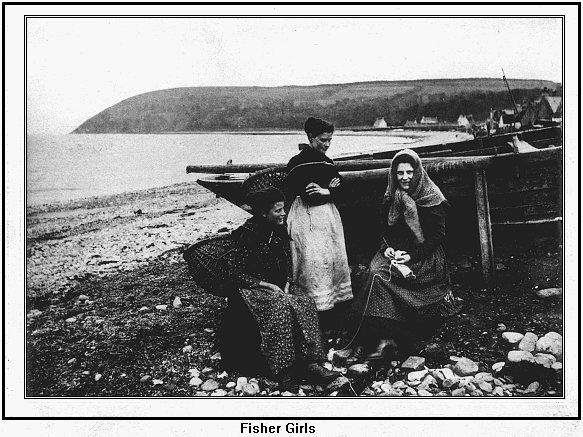 The Cromarty Archive
Fisher Girls
From a book of photographs published by John Bain, Draper and Clothier, Cromarty. 1900
Photographed by Valentines Dudee.
Quite a famous picture - often reproduced. Anybody know who the girls are?
The large version is a postcard supplied by
James Barr
. He says the "card is postmarked 'Cromarty June 20, 1903' with arrival postmarked 'Blankenese June 22, 1903'. Blankenese is a southern suburb of Hamburg, Germany overlooking the river Elbe. Message is written in German."
View Large Version
Picture added on 01 January 2003
Comments: