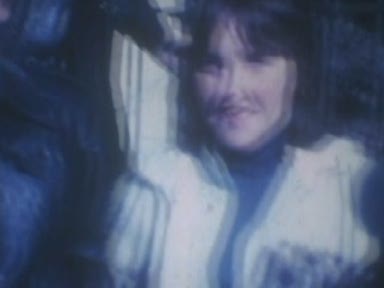 The Cromarty Archive
Youth club trip to Meadowbank c1978
The first shot shows Christel-Ann Shepherd, Kathleen Shepherd, Maurice Mulhearn, Garve Scott-Lodge, Michael Mcbean and Forbes Scott-Lodge.
At 13 seconds we see the youth club bus outside the Victoria Hall, with a young David or Jimmy Jack in the doorway.
At 19 seconds we've moved to Meadowbank Stadium, where the youth club were taking part in a variety of competitions. Garve, Michael, Forbes, Angus Macaskill, Maurice, John Macaskill, Christel-Ann and 'Zzub zzub' are awaiting the starting pistol. By the finishing line, Christel-Ann has a commanding lead - no surprise there.
(Zzubzzub stayed at Muirhead farm, and was nicknamed due to the buzzing noise his moped made. What was his name?)
At 43 seconds Olympic Gold Medalist, Allan Wells looks chuffed to be meeting Garve at last.
On 1 minute 17, we're back in Cromarty, with Christel, Garve, John, Kathleen, Michael, Angus, Maurice, 'Zzubzzub' and Forbes emerging from the bus.
View Video
Picture added on 04 July 2012 at 11:27