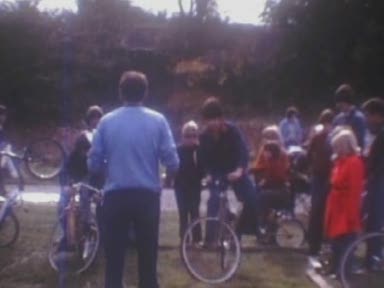 The Cromarty Archive
Youth club fun day on the Links - c1978
A slow bicycle race.
Initially it's between Duncan Mcbean and Forbes Scott-Lodge, then David Jack and Evan Mcbean.
At 25 seconds the shot shows Jimmy 'Darkie' Watson and Ronnie Winton, and at 35 seconds shows Darkie and his wife.
Back to the bicycle race, and the final is between the Mcbean twins with Evan looking likely to win.
At 53 seconds a wellie boot contest - you can see Susan Mansen (Florence) in the shades - and at 55 seconds Loren Scott-Lodge and Jaki Pickett take their throws. Darkie is back at 59 secs.
View Video
Picture added on 04 July 2012 at 12:07
Comments: