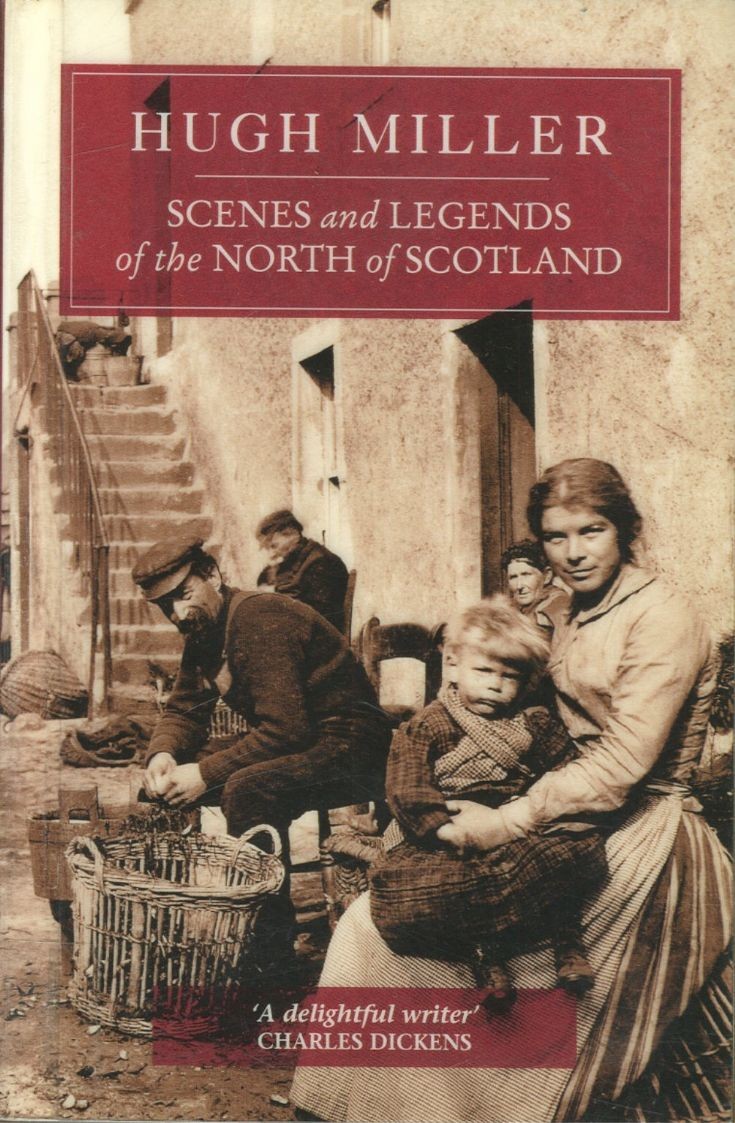 The Cromarty Archive
New Picture
This is the cover from a 1994 printing of Hugh Miller's book first published in 1835. The cover photo was used with the kind permission of The Cromarty Courthouse. I read all 465 pages and I must confess it was a struggle.
The cover photo was taken by William John Smith, a resident of Cromarty as part of a series documenting life in fishertown circa 1910. The photo depicts John Merrick and family outside their residence in Cromarty.
Pictured tending his nets is John Merrick (1856-1933), my great grandfather and his wife Elspeth (nee Finlayson) Merrick (1844-1935) whose head is just visible in the doorway. The young woman with the child on her lap may be their daughter (my grandmother), Ann (nee Merrick) Reid (1879-1946). I have compared photos taken of her in 1933 and there is a striking resemblance. If indeed this is Ann Merrick Reid, then the child is most likely her son (my uncle) Albert M. Reid (1907-1985).
James Barr – Buffalo, NY
Picture added on 16 November 2018 at 10:43