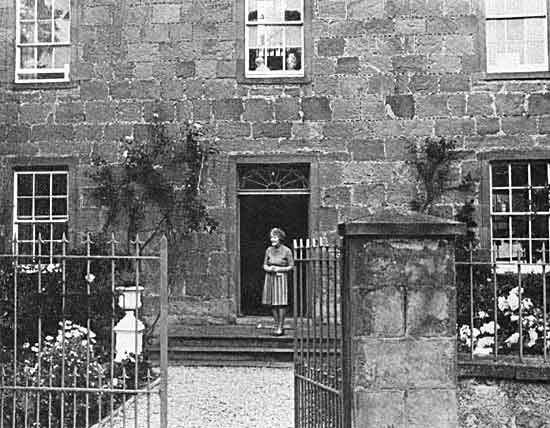 The Cromarty Archive
Mrs Calder at St. Anns, Church Street.
This picture is used with the kind permission of Scottish Field, which used it in their article 'Cromarty, the Forgotten Town' by G. Allan Little, in their March 1970 issue. Mrs Calder lived with her husband in St Anns until her death in the late 1980s. Apparently, when the contents of the house were sold, they included a variety of superb Dior dresses.
Picture added on 28 July 2003