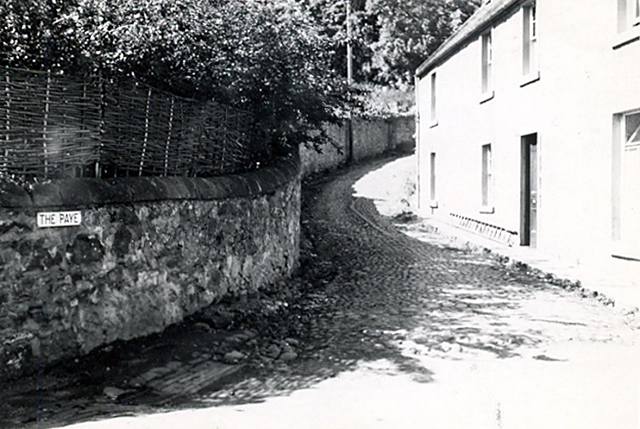 The Cromarty Archive
The Paye - c1955??
Mary says: "This picture was taken by my father, I think in the 1950s. He worked for the Inland Revenue, where PAYE had a whole different meaning! The photograph merited publication in the Inland Revenue magazine."

"I was interested to note the changes in the 1998 photograph. In this picture the stone wall goes all the way round with a door where the break in the wall is now. Also, there is a lovely neat wickerwork fence on the top of the wall at the front."
Picture added on 31 March 2004 at 15:21
Comments: