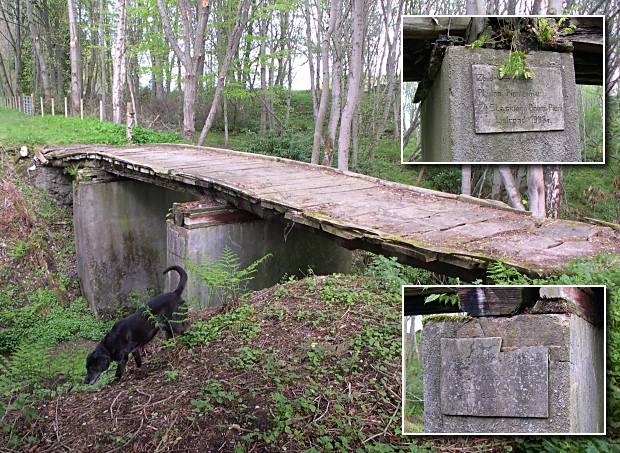 The Cromarty Archive
Bridge on Cromarty Estate - 2004
This bridge on the driveway between Cromarty House and it's Gate Lodge on the Denny, was built by Polish soldiers during the second world war.
There are two concrete plaques on the south sides of the two piers. The left hand one (shown top) is in Polish. The right-hand one says"Erected by the Polish Pioneer Platoon of the 24th Silesian Inf Br - November 1945"
Clem Watson has left some info on
picture #55
.
Picture added on 02 May 2004 at 13:01
Comments: