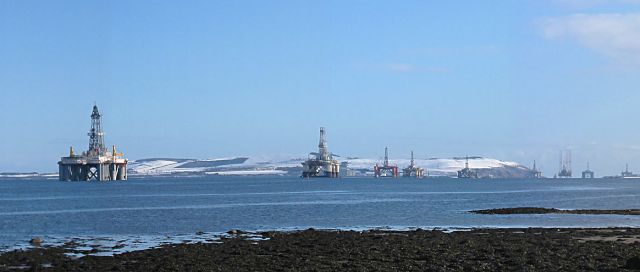 The Cromarty Archive
Panorama of the firth - Feb 27th 2004
This is just a small section of a panoramic photo taken at lunchtime on a snowy day the end of February - from Balbair Point.
It shows fifteen rigs in the Firth (Fourteen clearly visible, and the tower of one stacked near Evanton), which with two which were outside the Sutors gives at grand total of seventeen. This is, as far as I am aware, the largest number ever in the Cromarty Firth. The panorama is stitched together from 22 separate photos.
Click the Zoomify button below it for the full effect.
Zoomify
Picture added on 25 June 2004 at 14:46
Comments: