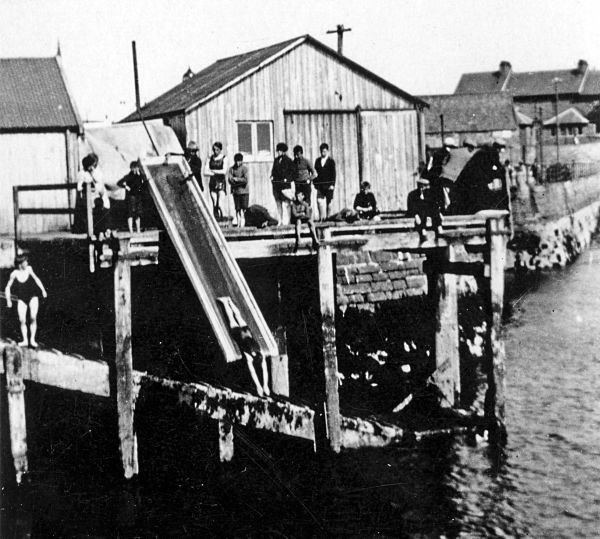 The Cromarty Archive
Children swimming in the Harbour - c1930??
Makeshift slide being used by local children swimming round the back of the harbour. Was this slide used for something else? The platform the children are sitting on is no longer there, as the slipway is uncovered now. When was it removed? Eric Malcolm says that it's his sister Isobel on the slide with Alison Standy on the slipway.
Picture added on 01 January 2003
Comments: