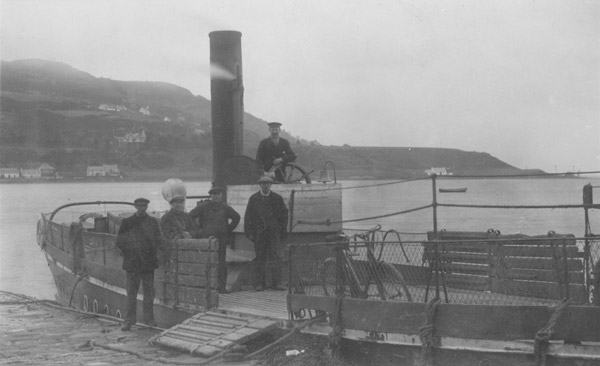 The Cromarty Archive
Kessock Ferry - c1905?
Craig says: "One of the men on the ferry is Roderick Morrison, my gt gt grandfather. He started life as a crofter in Sand, Gairloch, before relocating to the Black Isle and a career change as a ferryman."
"He died in 1907, so that gives a little something to work with. I can't honestly say how early it might be."
"Looking at the hillside in the background, it was taken from the same location as the existing photo of the Eilean Dubh." (
picture #329
)
Picture added on 20 December 2004
Comments: