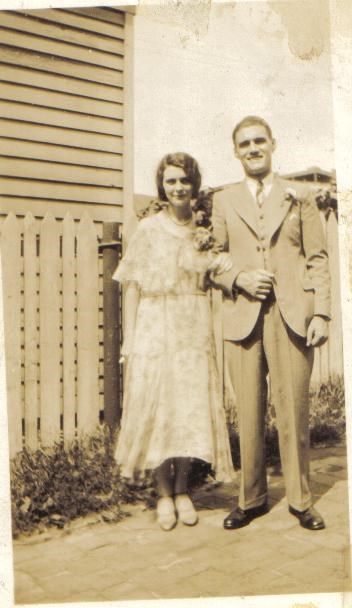 Grace Anderson Macleod
Catherine says:

"I wonder if anyone can help me. I am attaching a photograph of Grace Anderson Macleod who was born in Cromarty in 1909 to my great uncle Murdo Macleod, a journeyman painter from Lewis and his wife Isabella.

Murdo was 29 when he married Isabella in 1907 in Cromarty. Their marriage certificate gives the same address of 22 Bank Street for both of them, and Isabella's age is given as 40. Her maiden name was given as Skinner, daughter of Walter Skinner and Mary nee Macleod, but she was also a widow. I think she may have been married earlier to a John Gow who was a salmon fisher and had one daughter Margaret Ross Gow with him.

Grace left Scotland in 1930 for America where she married a Tommy or Tony Hannah who is in the photograph with her. Her occupation on the passenger list is given as Cook. I have found Murdo Macleod's death certificate in 1935 in Petty, registered by a William Mackay, and I believe he had a sister Effie who was married in Buckie but that is all the information I have.

I visited Cromarty in March this year and I think you have a lovely, friendly town. I wish I'd known a little bit more when I walked down Bank Street, I'd have looked for No 22."
Albums: People