Sponsors of the Cromarty Image Library


Introduction
Welcome to the Cromarty Image Library.
Cromarty is a small but historic town in the north of Scotland, and this site contains lots of pictures to interest locals, expats and visitors alike. There are
3099
pictures on the site for you to browse through.
When viewing the pictures you can leave your own comments using the form at the foot of each page. In this way we hope to build up an extensive collection of information, reminiscences and anecdotes. There are
7004
comments on the site at present. You are also able to
make your own album
of the images here and make this publicly available if you wish.
If you would like a website like this for your town, please read our
About this Site
page.
Latest Picture
Totter's General Election 2015 SNP 'Battle Bus'
It's not too hard to guess which way Totter is planning to vote on 7th May 2015 ;)
3099 Pictures | 7004 Comments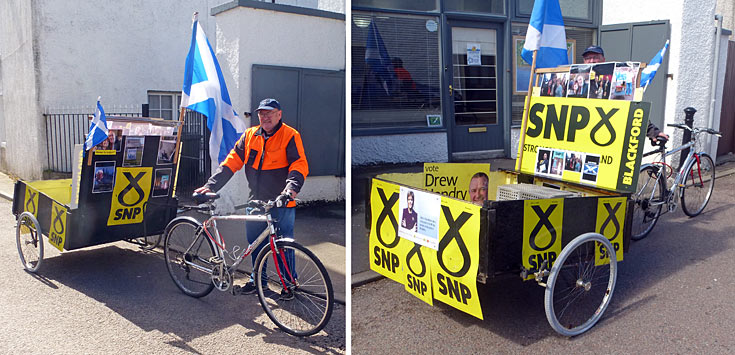 LATEST NEWS:
Youth club cine film
04 July 2012
We have 8 clips of cine film from the youth club in the late 70s and will add them over the next day or two.