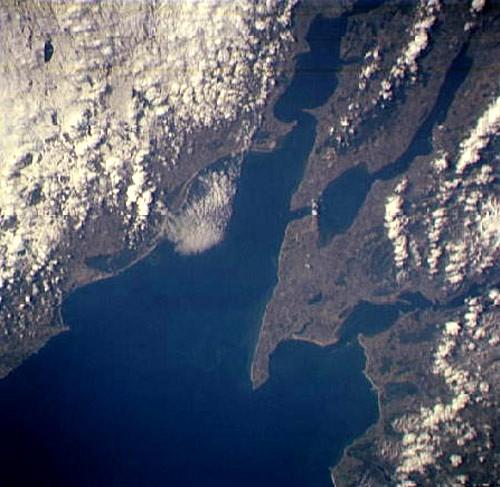 The Cromarty Archive
Satellite ImageImage STS059 75 67 courtesy of the Image Science and Analysis Laboratory, NASA Johnson Space Centre.
Campbell says "Thought you might be interested in this relatively rare photo (very few clouds!) of the Cromarty Firth taken from 117 miles up by Space Shuttle STS059 in April 1994.
The photograph is owned by NASA and can be shown on the web provided they are acknowledged as the owners and it is not displayed for financial gain.
Pity the only two small clouds in the centre of the picture are over Cromarty!"
Picture added on 04 January 2006
Comments: